Youth Ambition Awards 2016
RJDM Studios are proud to announce that on Wednesday 29th June we attended The Youth Ambition Awards at Wicksteed Park, Kettering. This is a unique event that celebrates the skills of young people around Northamptonshire.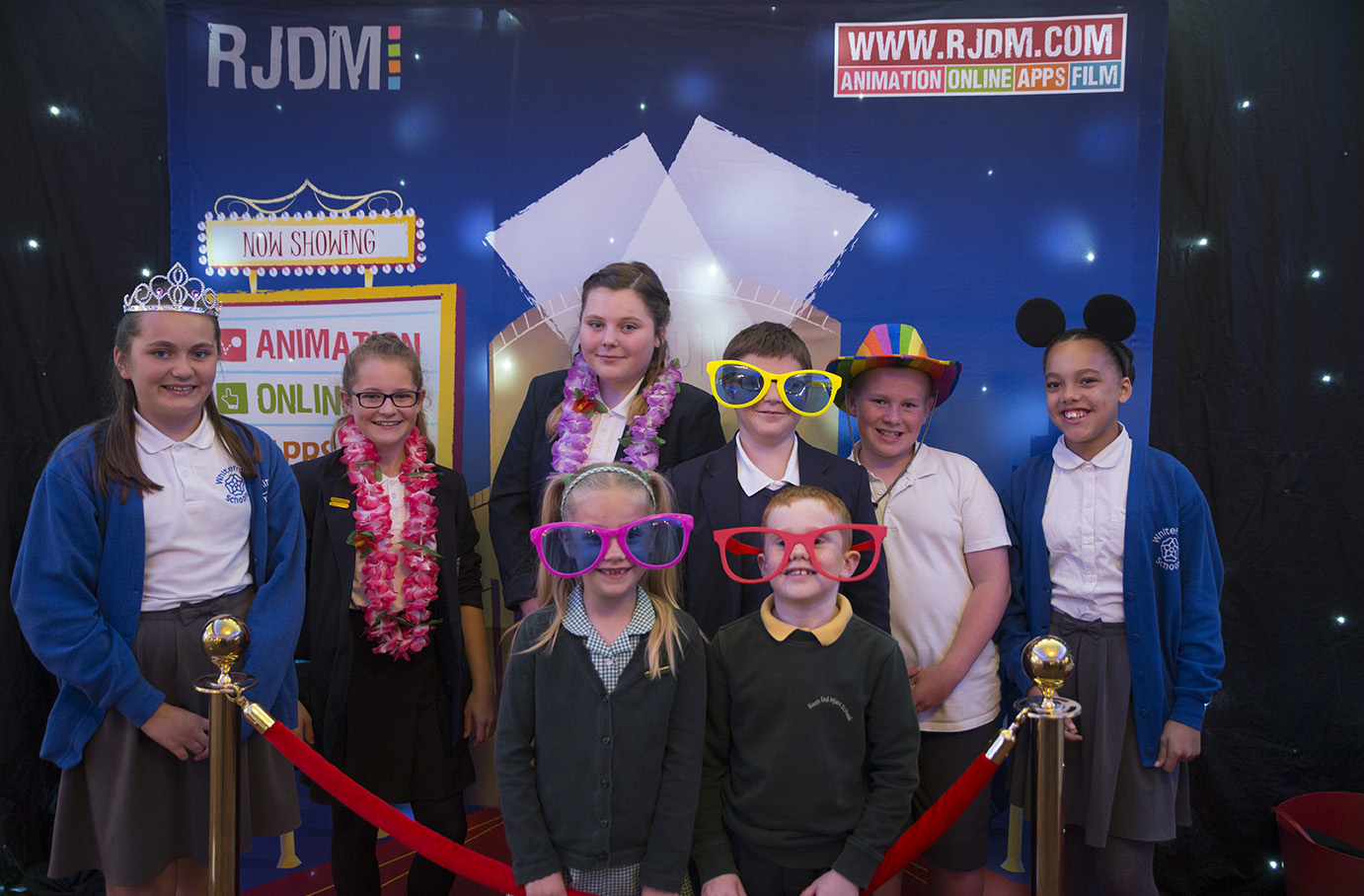 We sponsored the 2016 'Arts Award'. The Arts award recognises a talented young person or group that has been inspired by the arts, or who may have used their creativity to make a difference.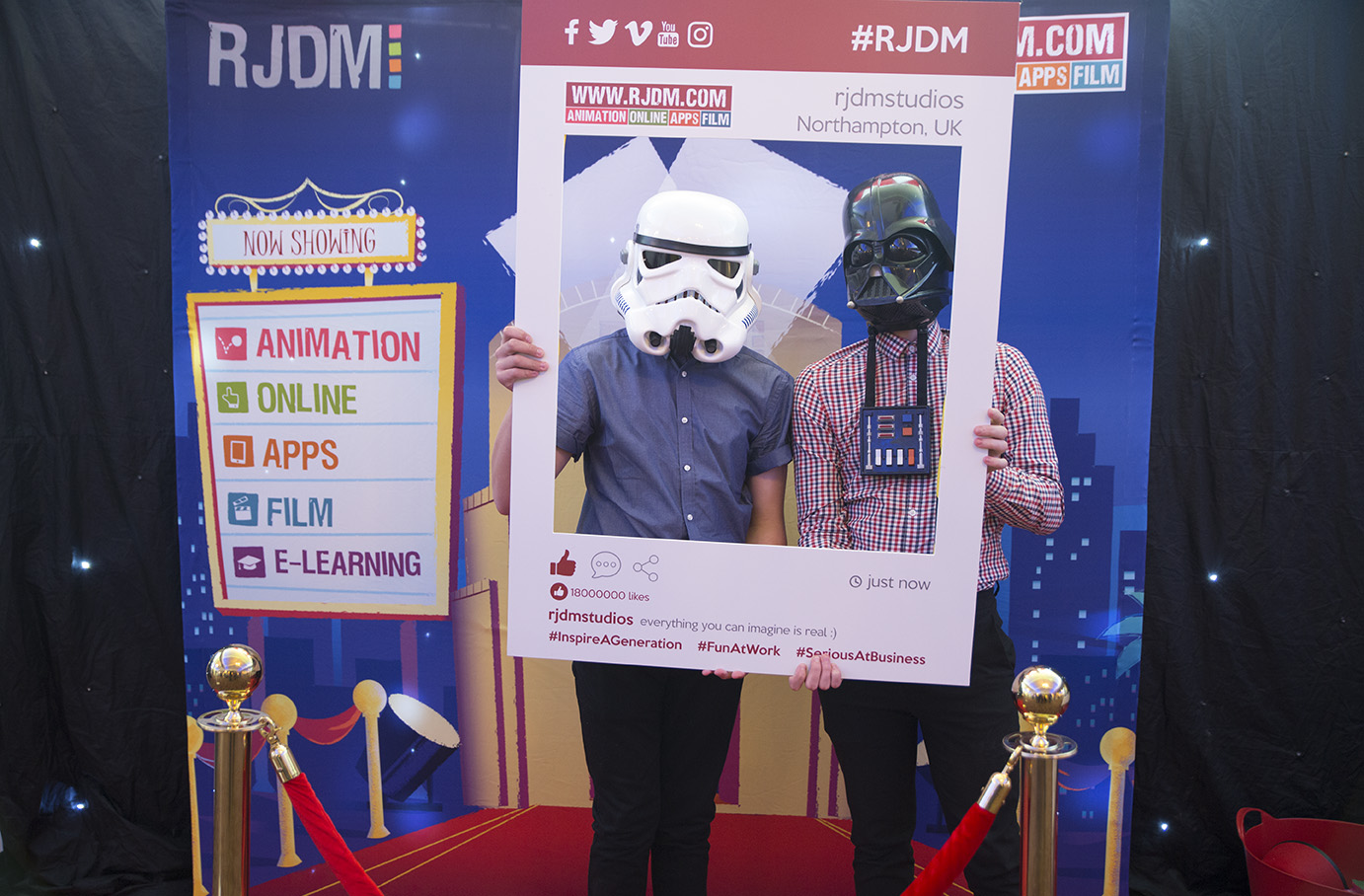 The winners of the Youth Ambition Arts Award 2016 were Northampton School for Boys for their powerful anti-bullying play, 'Walk A Mile in My Shoes'. (Two of these boys are pictured below receiving the award from RJDM team members, Ricky and Imogen). At RJDM, we encourage everyone to reach their full potential, meaning that this award in particular was perfect for us to present.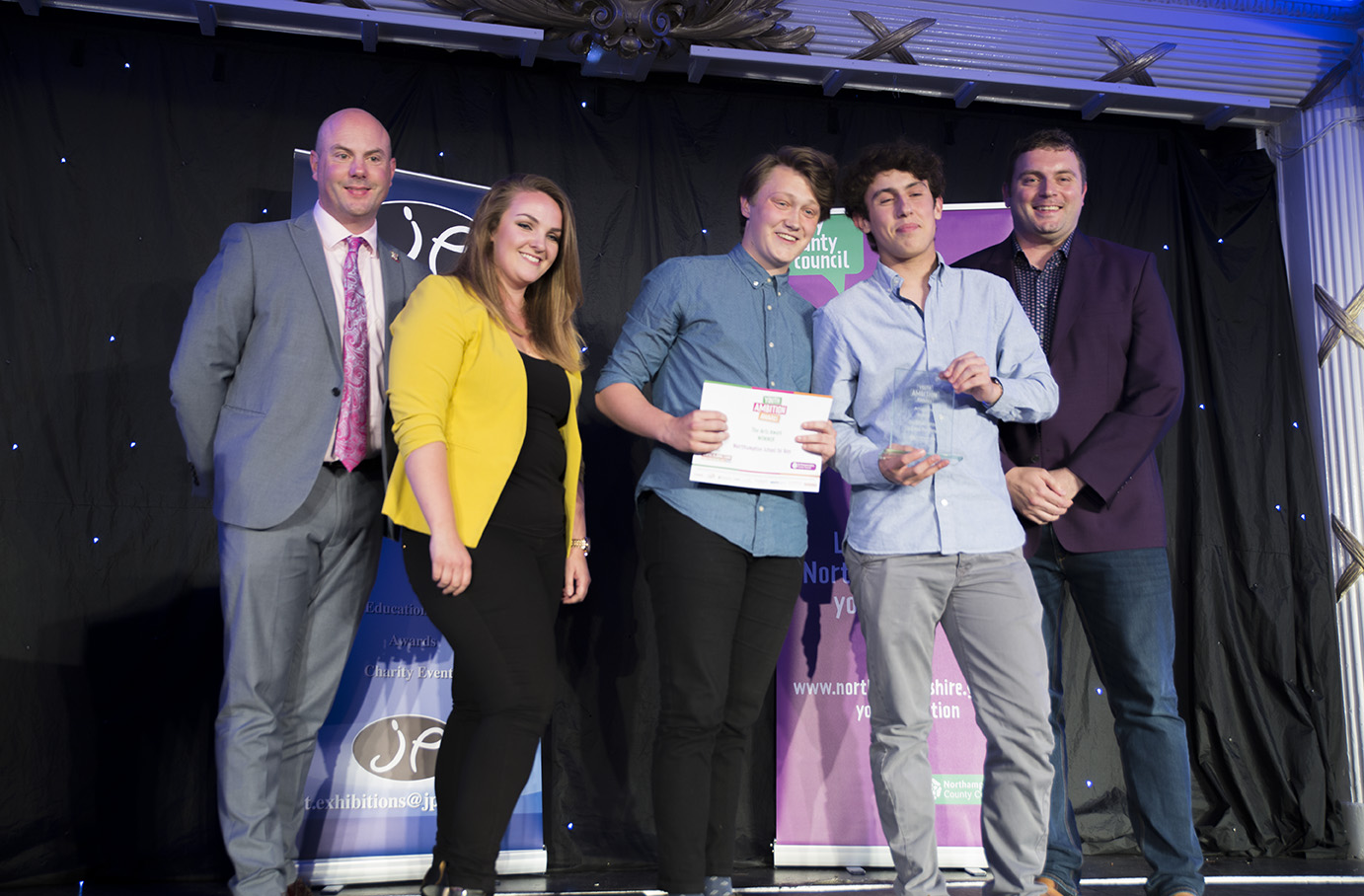 Whilst at the event we met many inspirational children and we are very proud to be a sponsor. To see all of the pictures we took at the event click here or to find out more about what happened on the evening, click this link. Lastly, be sure to check out our short animation below of Manu and Mimi celebrating at the awards!