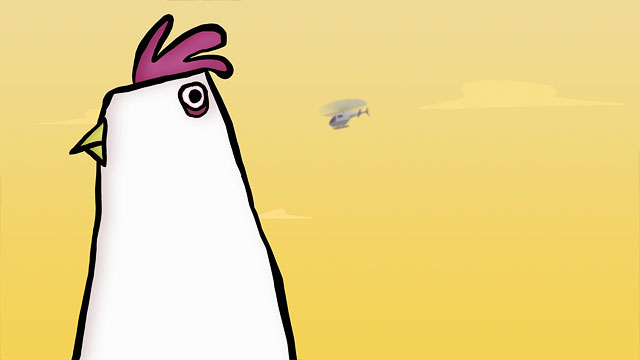 We took some time out of our busy production schedule to work on an entry for the E4 'estings' competition. E4 run this competition each year with the brief to produce a 10 second 'sting' which can be used on the E4 channel. Our entry was a mixed media piece of 2D and 3D animation which not only involved all our animation teams, it also enabled us to create a nice aesthetic for the piece.  We also had a lot of fun playing with perspective and adding a little twist to the storyline.
The good news is that it's not just us that think it's awesome as the great folks at E4 shortlisted our piece as one of the finalists.  Although we didn't win as we were one of the finalists our giant chicken made it onto the telebox and has been shown on E4 from the end of 2013. Keep your eyes peeled to see if you can catch it on the box, but if you can't wait you can see some of our production process below as well as the final film…. The initial rough concept sketch by Matt for the storyboard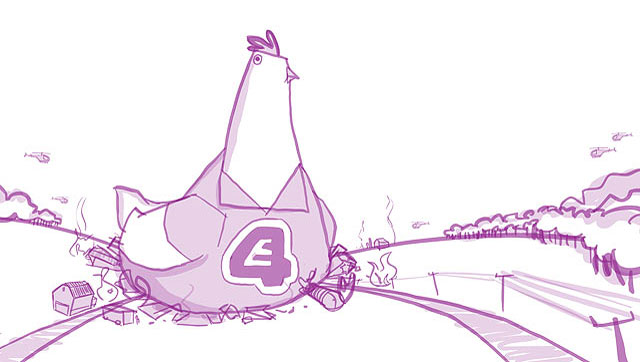 A fully worked up Chicken on a painted wash background to give us an idea of scale and positioning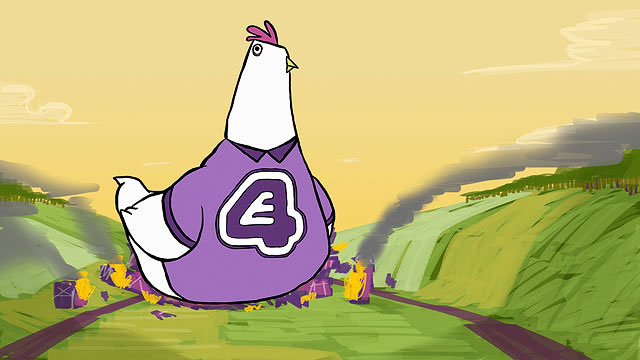 A sketch version of the elements needed for the 3D background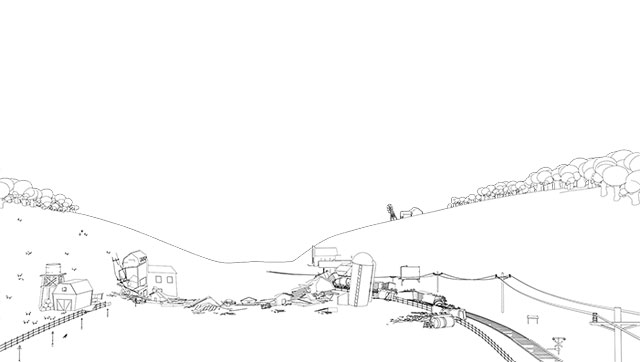 An early version of the 3D background with a place holder chicken. From this we decided to make the hills higher for greater effect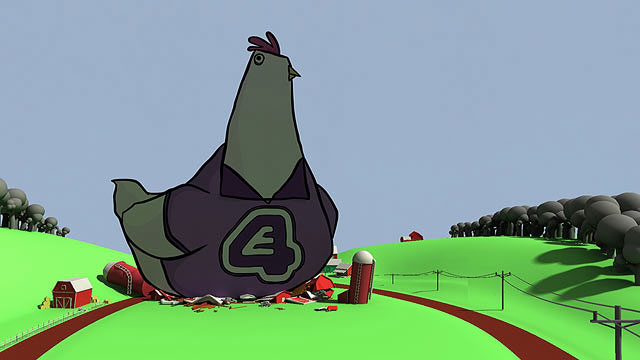 A more refined version of the 3D background which is now really taking shape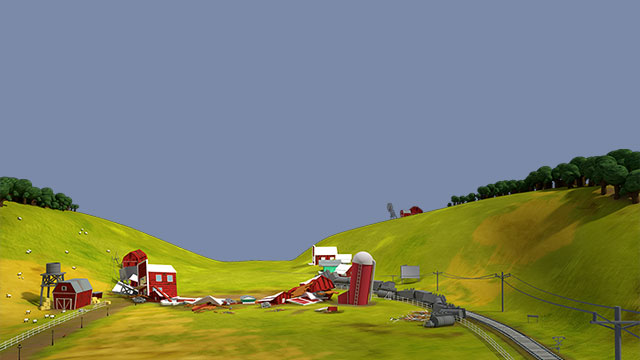 The background takes more shape and we decide to play with the scene lighting a bit more and change the buildings to purple to complement the chicken and match the E4 brand colours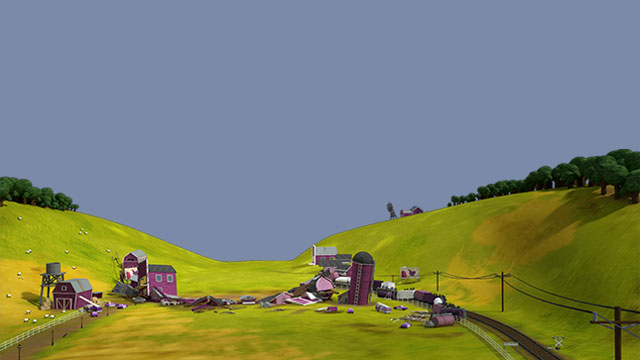 The final scene which Rhodri and Matt enjoyed adding all the finer details such as more smoke, fire, helicopters, police cars and fire engines, as well as the signs for the Chicken farm.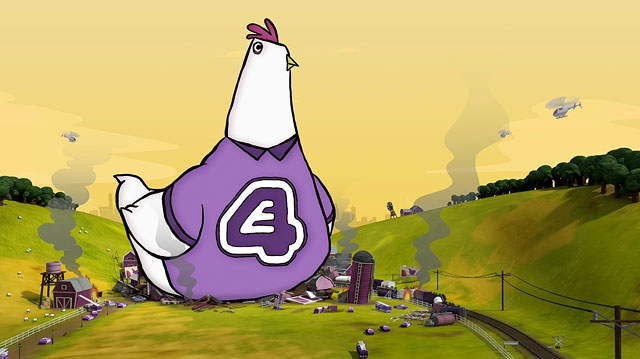 The final piece that we submitted which you can see on a TV near you!