Screen-o-rama Dude!
What could your business achieve if your posters could target your customers down to their gender or age? What if your information screens in reception could be used to capture data. What if you could have screens interacting with visitors to your event or trade stand?
That is the advantage of Screen Media from RJDM. Free standing interactive totem units are easy to use. You can either manage them yourself or have them managed by the team at RJDM.
The units have facial recognition software, meaning you can target content to the people who will be using the totem. It has been shown that specifically targeting demographics is a more efficient and effective way to deliver content and produces more interactions that general "cover all" content fails to do.
The facial recognition software can track gender and age profiles and generates the necessary content from a bank of options relevant to that demographic. It will also count the number of interactions with faces it has so you can see how many visitors you have to the totem.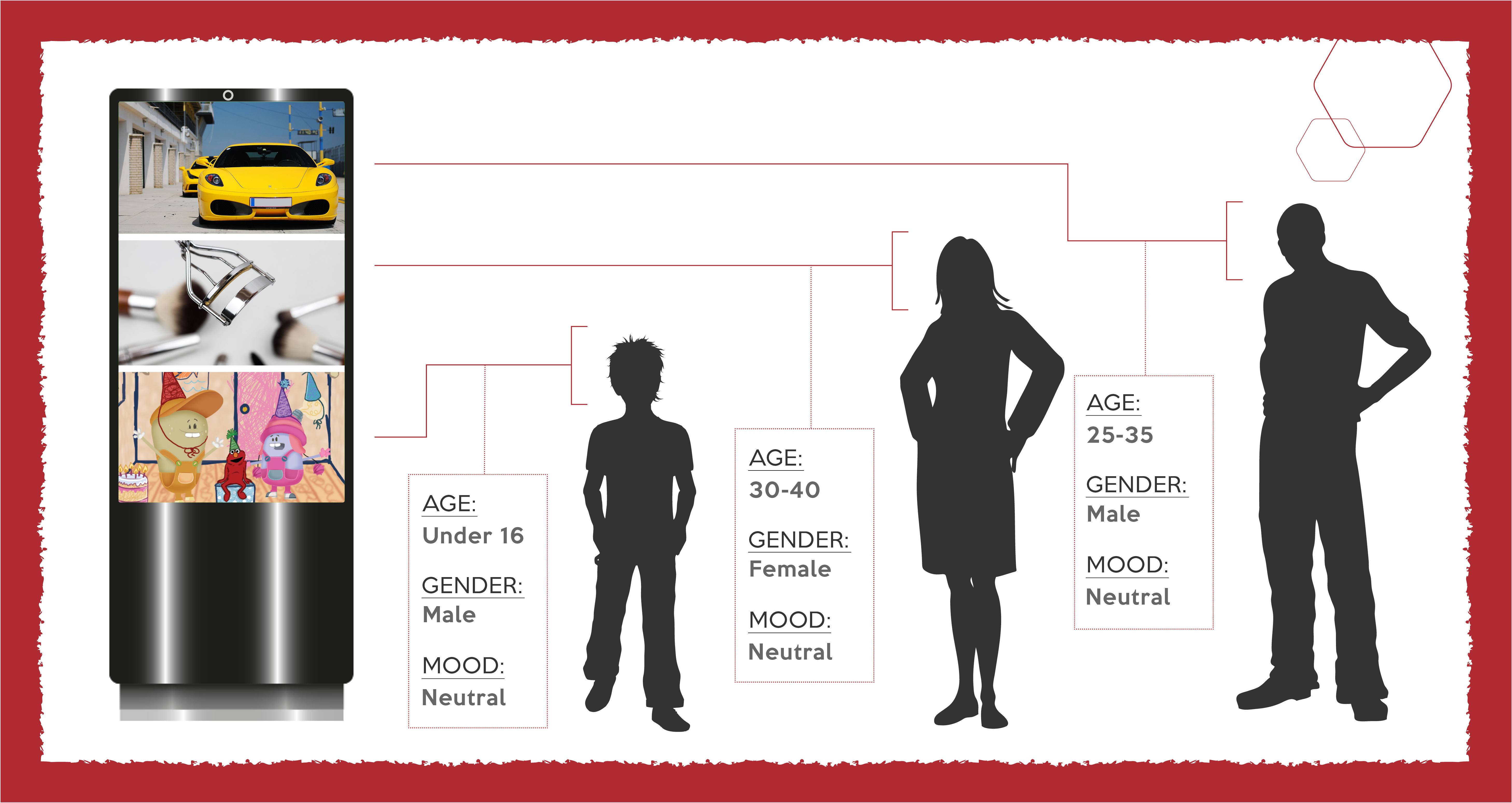 Content can be created and sent directly to your totem (when connected to the internet via the built in WIFI).
Touch screen functionality means that not only can the totems deliver content but they can capture data from your visitors too. Whether you need them to log into your sign-in system, fill in a form at a show or use it to show your interactive content the screen media can act as all of these things in one
But maybe you'd like to take advantage of our selfie booth that will allow you to set up a hash-tag and get people to print out their selfies on branded polaroids at your event.
Perfect to attract people to your stand. 

If you'd like to find out a bit more about the system and its potential opportunities, pop along to our studio to say hi, or drop us an email at info@rjdm.com Our service is flexible so, whether you need something for a specific event or you want a longer term solution for your business, have a chat and see how we can help.