Manu and Mimi - Puppet Panto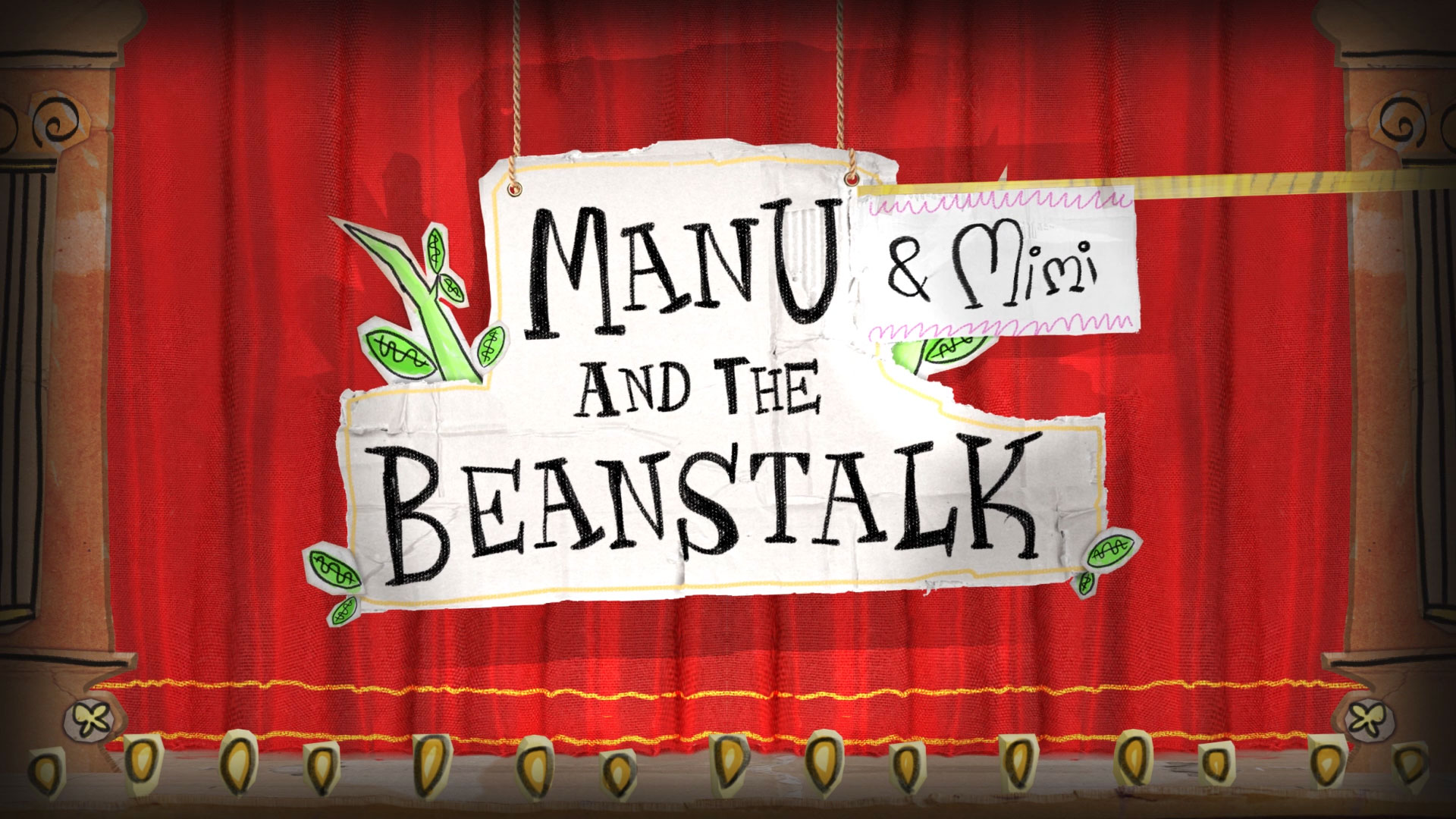 For this years RJDM Christmas animation we wanted to create a unique festive story, so we took inspiration from our very own studio mascots Manu and Mimi. We thought what would it be like if instead of us making a Christmas story; Manu and Mimi did it for us?
So we unleashed our inner child and put ourselves in the position of 5 year olds putting on a Christmas performance for the rest of the family. Therefore we decided on making a Manu and Mimi puppet pantomime where everything is 'created' by the playful duo.
By doing this we found that we could have a lot of fun with the story. It starts in a fairly typical fairy-tale fashion but quickly descends into sibling squabbles with consequences that extend beyond their imagination. And when we combined this story with our excellent narrator, everything just seemed to fall into place.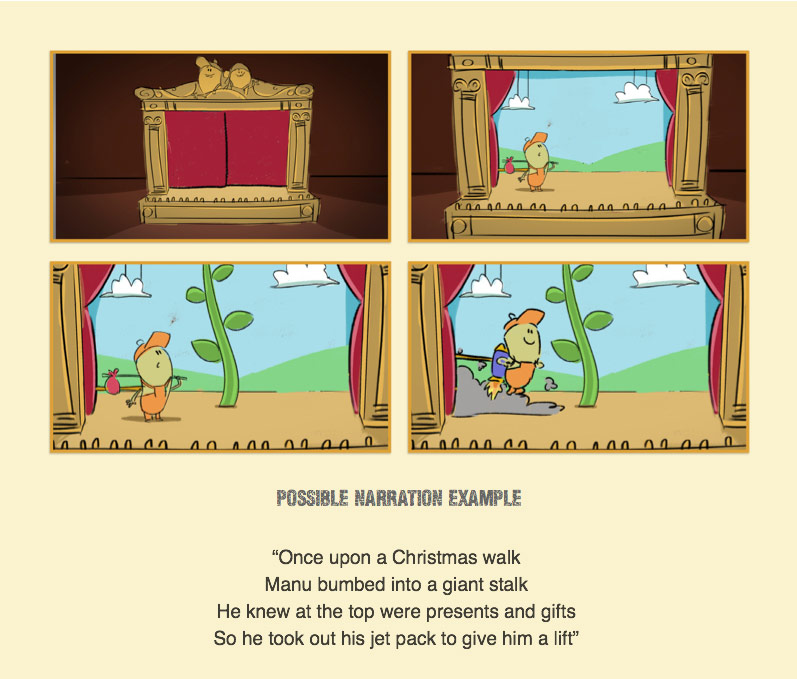 The aesthetic was equally fun to do. We got to put our colouring-in skills to the ultimate test as we coloured each part of the stage and set by hand just as kids would do. It was really important to get that textured cut-out look right as anything too perfect wouldn't look as though it had been created by Manu and Mimi.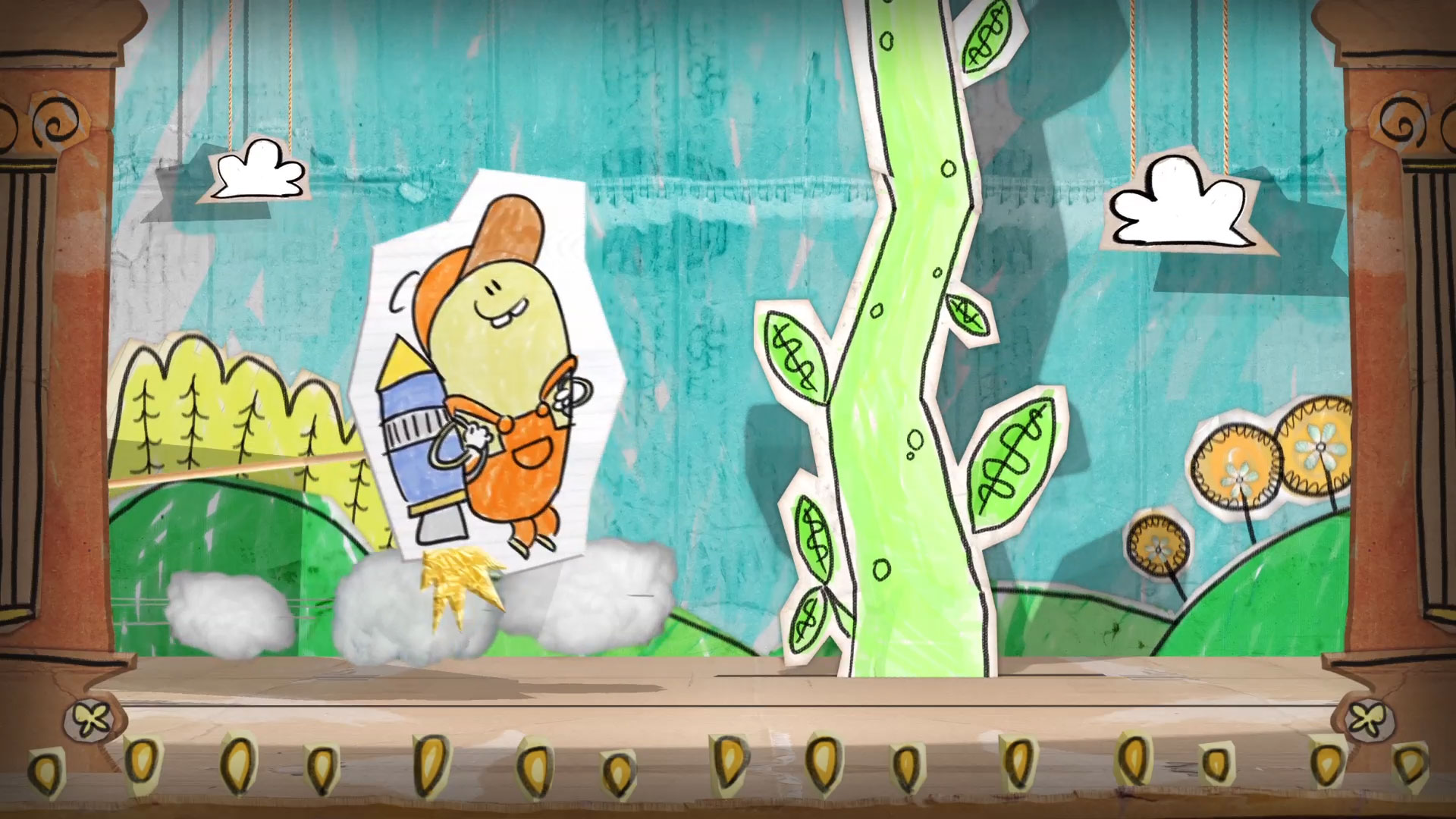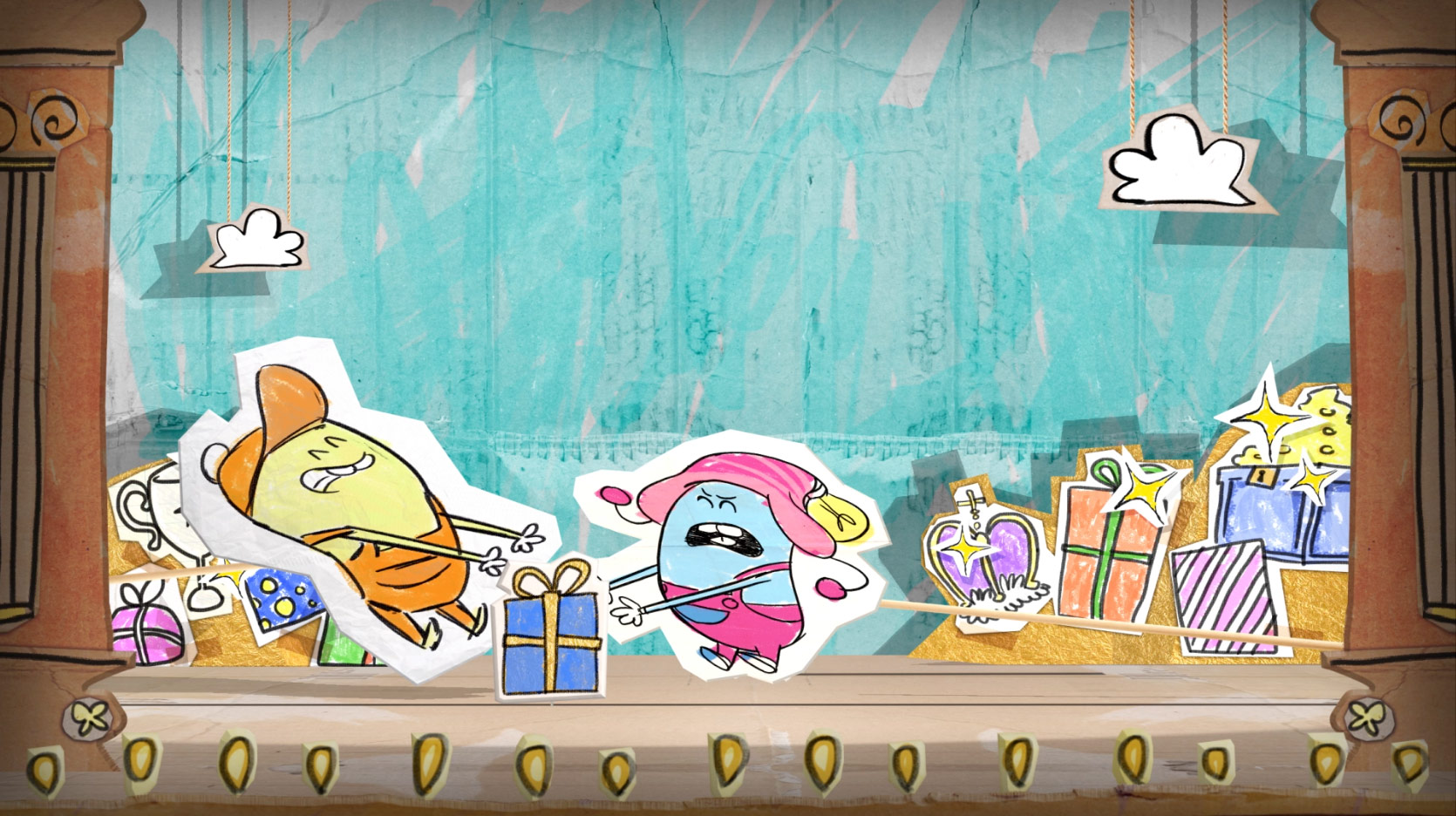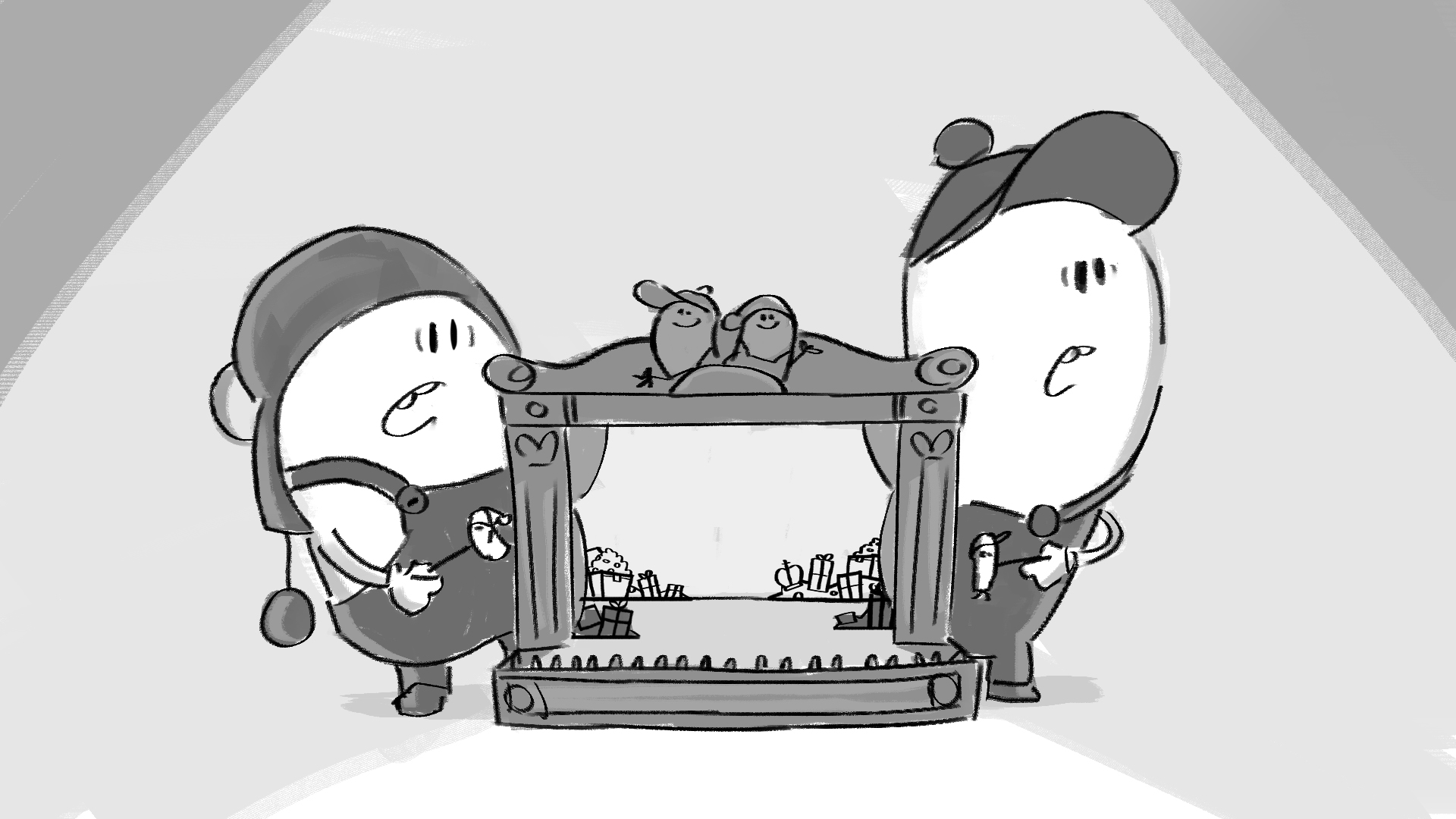 We are really pleased with the end result and feel that it does justice to the imagination of our studio mascots who inspired us to put it together.