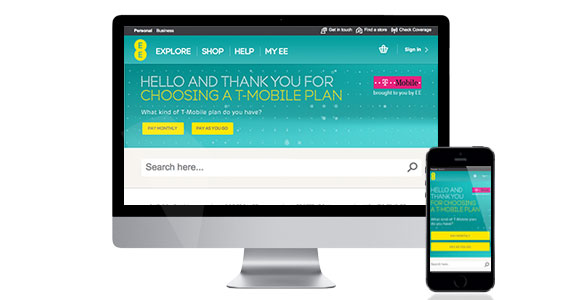 Over the past decade the way we access information online has changed dramatically. Only a few years ago it was essential for all businesses to have a website, which was accessed through a desktop computer. Now however, websites can be viewed on tablets and mobile devices, which means that it's now essential for companies to invest in mobile versions of their websites. In fact, 52 percent of users report that a poor mobile experience will make them less likely to engage with that brand in the future.
Food for thought With this in mind offering a mobile version of a website is essential for creating the right customer experience. But with so many different tablet and mobile phones available it's difficult to know which one to optimise your content for. Well we have found a way that means you don't have choose!   Responsive web sites are true multi-taskers and enable your website to automatically display the optimum style and layout for the devise and browser size that it is being viewed on.
The idea of these websites is that instead of making two sites (one for mobile and one for desktop) we produce one website with designs for desktop viewing and for viewing on varying mobile devises (usually 3 different sizes). The design of the website is then altered depending on the size of the browser screen that it is being viewed on for optimal user experience. Using this method allows a quicker and relatively more cost effective solution for producing a flexible website that can be viewed comfortably on all devices.