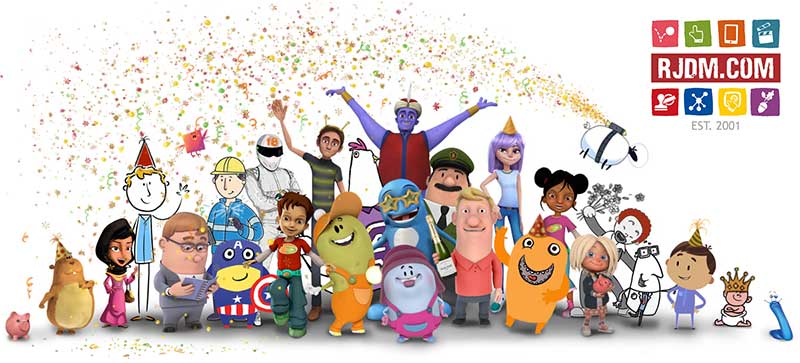 8th November was RJDM's 18th Birthday – and what an incredible 18 years it's been! From small beginnings as a one-man band, we're now a globally loved digital, media and technology agency, creating amazing virtual reality, apps, 2D & 3D animation, film and learning content for our lovely clients.
We want to thank all of our customers and friends for all the opportunities you've given us to create cutting edge content in the UK and as far afield as Dubai, South Africa and across Europe.
We've been looking back over all our amazing achievements, such as being shortlisted at the British Animation Awards, winning the New York International Film Festival as well as closer to home attending Goodwood Festival of Speed, seeing inside the Bank of England vault (a rare privilege!) and joining local initiatives like Digital Northampton.
We've launched VR, apps and even our own software packages – but we're not stopping there! Here's a peek at what we've learnt, and what's coming next….!



We launched exciting new software!
TiM – short for teamhousepoints.com – is our brilliant reward and recognition platform for businesses launched this year.
Developing software has always been an ambition for RJDM, so we're thrilled to already have over 300 users of TiM, and growing. It's an easy to use online system, where teams can say thank you to each other, give Team House Points and receive real-world benefits. Our users have found it's a great way to improve motivation, and get teams all pulling in the same direction.
Our other new software platform is SLCPocket.com. Success Leaves Clues Pocket is a one-stop destination for personalised online training, mentoring and development. We've already got over 100 users here too, so head over and check it out now!




TeamHousePoints.com  SLCpocket.com   SuccessLeavesClues.com

Virtual Reality experience
We've recently created an incredible VR experience for the world's largest 3D Software company, Autodesk. The feedback from Autodesk was that RJDM's VR was the best they'd ever seen! We love Autodesk, using many of their products in our own studio, so getting the stamp of approval from such a well-respected company has been awesome.


Is VR right for YOUR business?
Virtual Reality is not going away, and if you're not ahead of the curve, you're lagging behind! We've been able to work with businesses from all sectors and sizes to develop digital solutions which are the right fit for every type of budget.
We're a friendly bunch, so if you want to have a chat about how we can take your digital presence up a notch, then get in touch!
The right team for Netflix and Apple TV!
Over our 18 years we've been able to employ so many talented artists, many of whom keep on coming back to us after time away. One such is Agne, who has been with RJDM in some way or other since the Top Gear Live Tour and Disneyland Kinect days…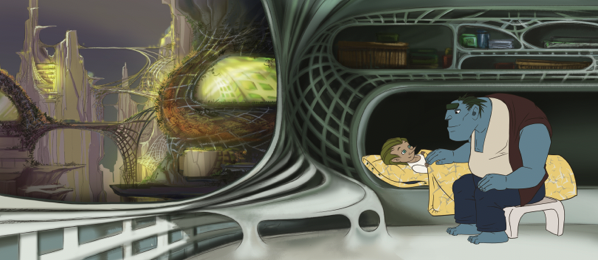 Agne is back with us working on the exciting new animated series we are pitching to Netflix and Apple TV. 'Tech, Trolls and Demons' blends 2D and 3D animation and Virtual Reality in a futuristic and magical world. Watch this space!
The ONE VITAL THING we have learned…
An important lesson for us has been to be prolific, not perfect.
The most successful people are not always the creative ones – it's the ones who commit to taking action. Look at Elon Musk for example. Instead of delaying the build of his spaceship by two years waiting for a purpose-built building to house it, he just built the spaceship outside!
Being prolific not perfect expedites the distance between idea and realisation. It's something we've really taken on board at RJDM. We break projects into phases, releasing the minimal viable project (or 'MVP') as a priority, and then continue to improve and evolve it with user feedback too.
It's meant we were able to get ahead, releasing our exciting new software TiM, and on that note…..
Finally, thanks – and here's to the next 18 years!
We wouldn't be where we are today without the support of our clients and friend, so this is a massive THANK YOU, from all of us here on the team.
We're excited to see where the future takes us, so give us a shout to talk through your next animation, film, VR, web, app and online media projects, and how we can take YOUR business into the future too!