Halloween Short - The Trim Reaper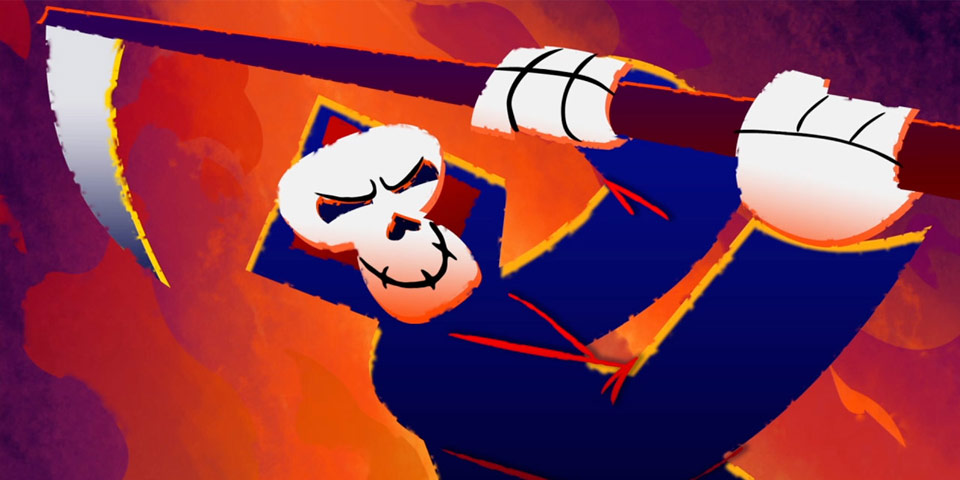 For this years Halloween short we have delved into the darkest depths of Freddie's mind!
With this stylised 2D animation we catch up with the Grimm Reaper during his more mundane daily tasks.
Freddie pitched the idea to the team with a quick animatic and example of the style that he wanted the final production to match.
As we all loved the idea and style we put Freddie in charge to produce his masterpiece!
To get things started Giedre produced a series of colour keys that would set out the colours to be used in the animation as well as the style and overall aesthetic. This helped speed up the animation process and also enabled Freddie to fine-tune the look before he started. They also made a really nice coloured storyboard.

After Freddie had completed the animation he handed it across to Danielle to add in the music and sound FX magic to bring the final piece to all its scary glory!!
Check it out to see the great combination of rich textures and colours that give the final piece such a great look.