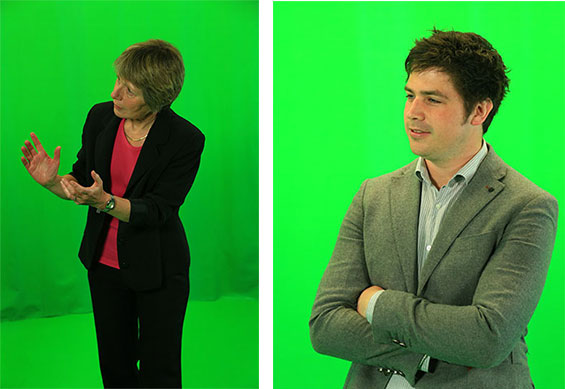 A Green Screen Shoot with Northampton University
We are proud to be working alongside our local University to support them in the production of new interactive eLearning modules for their Sports Psychology course.
Our role in the production is to create the onscreen assets that will be used in the eLearning programme to bring the learning scenarios to life. To give the greatest flexibility (and to save costly location shoots) we held a day's shoot in a green screen studio with a number of actors and actresses playing the various roles that will be needed for the different scenarios
Once all the images and scenarios had been captured we then brought them into our post production software, After Effects, to remove the green background.
Once we have removed the background we are then able to create a number of different environments and settings for the characters to be placed into.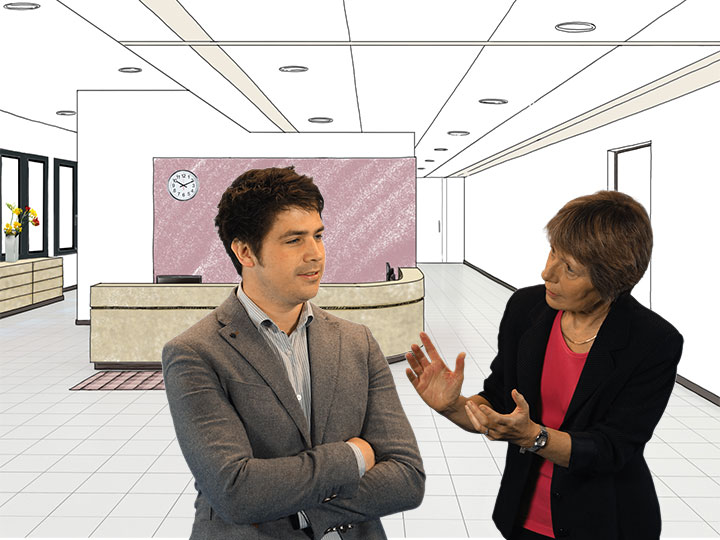 As we have shot the characters against green screen this also gives us the flexibility to mix and match the characters to appear with other characters that weren't there at the same time to give a huge number of combinations and options for the learning material.
Find out more about Green Screen filming and photography work in our Green Screen blog post coming soon. You can also find out about our other Green Screen projects on our website - www.rjdm.com/filmhome