Behind the Scenes of POV Filming
Have you seen our latest Point of View film of our new studio? Ever wondered how we filmed it?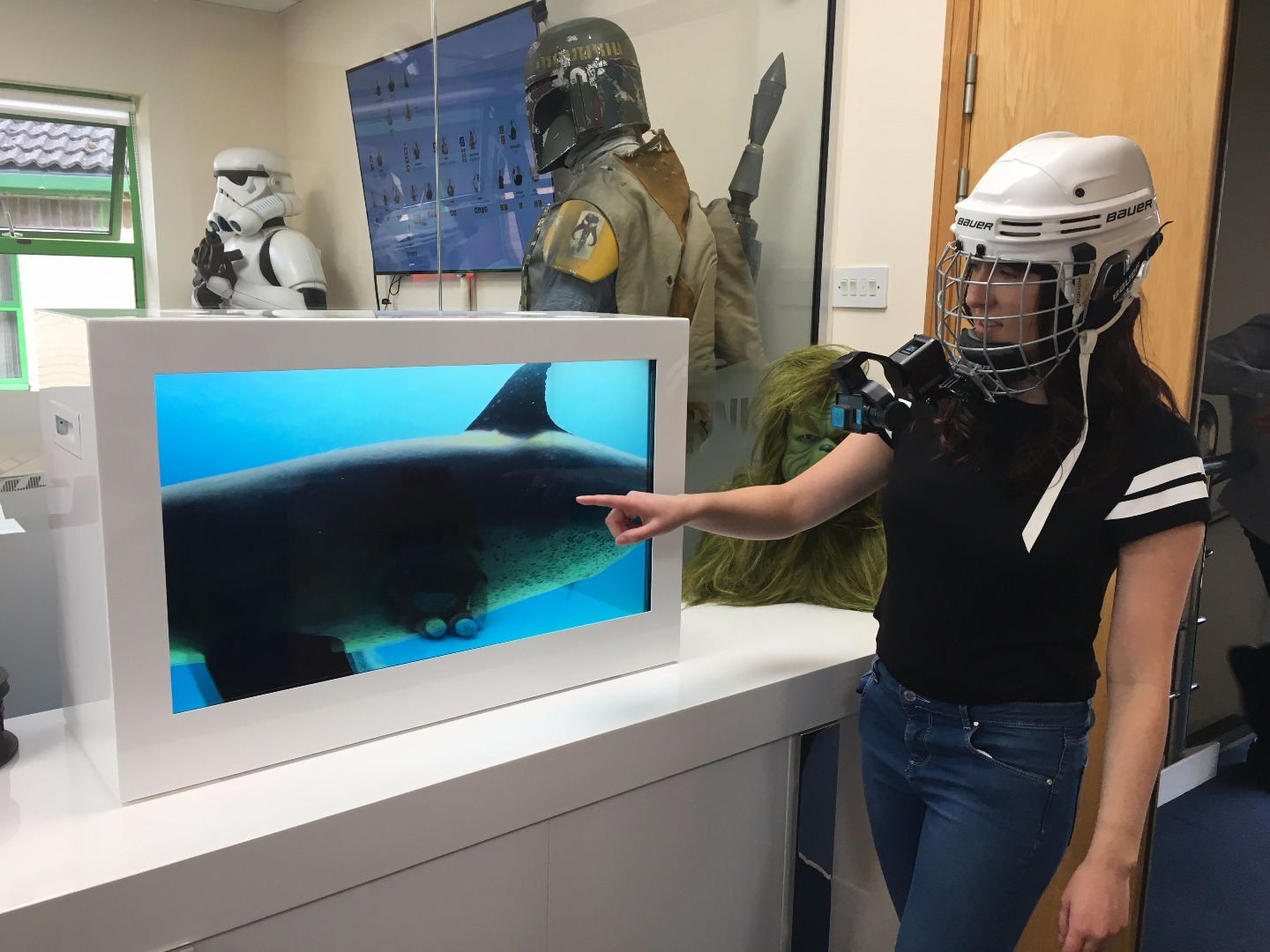 At RJDM, we use a hockey helmet attached to a head rig that supports the GoPro Hero 5 Black which shoots in 4K. The camera operator puts the helmet on their head and has a director following behind with an iPad (synced wirelessly to the GoPro) showing the live footage whilst filming. This allows the director to watch the shot as it is filmed to ensure they are happy.
To get the perfect shot, this has resulted in our director hiding in cupboards or odd places around the room (even on the floor during a set we filmed for a client at separate shoot!) This allows the director to be as close to the camera operator as possible to direct and guide them to achieve the best shot.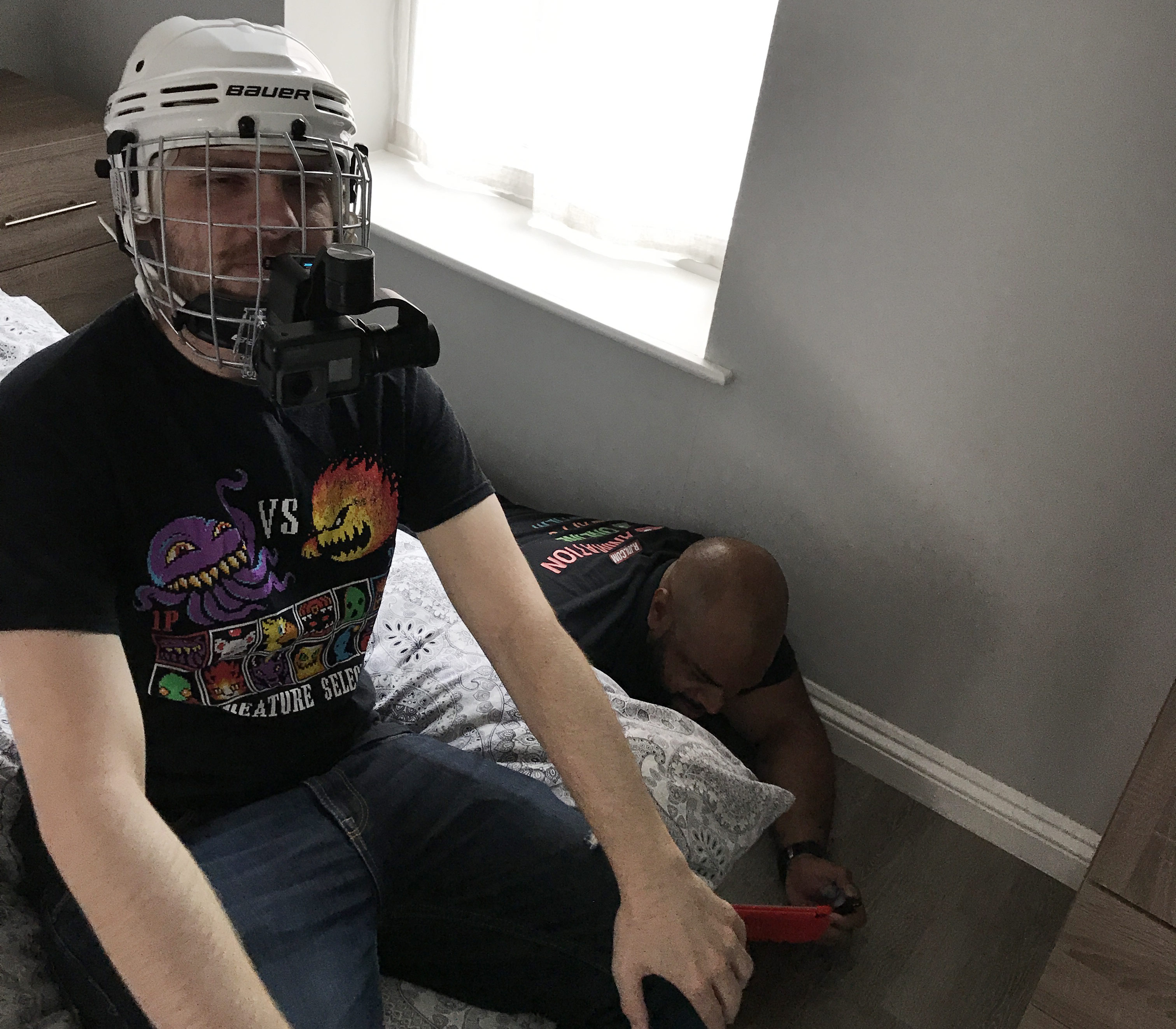 When filming POV, we always have to be mindful of glass reflections that may show the camera head rig and therefore plan each shot carefully. An example of a part of the film that was carefully planned was the 'drinking tea' shot, as we had to ensure it was captured at the correct angle to look as though the person is sipping the drink from their point of view.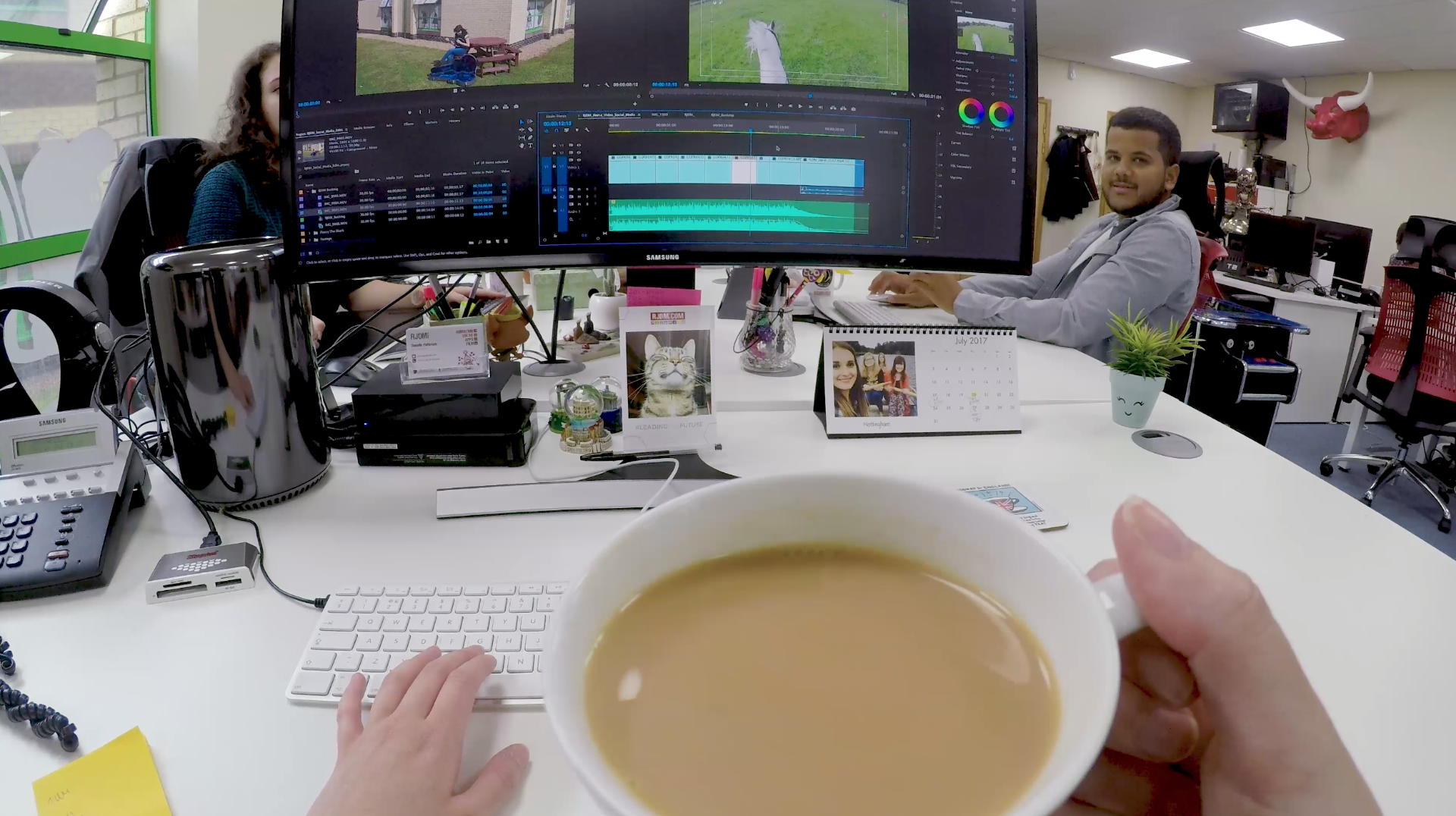 The film shot below shows the whole RJDM team getting together for a selfie! This was achieved by firstly filming the shot on an iPhone using the front camera (where the camera operator AKA Danielle, was not wearing the head rig). Then later, during post production, this snippet was edited in, so that you see the iPhone footage as part of the final edit. As a result, it allows the edit to appear as convincing as possible that it is from the operator's perspective.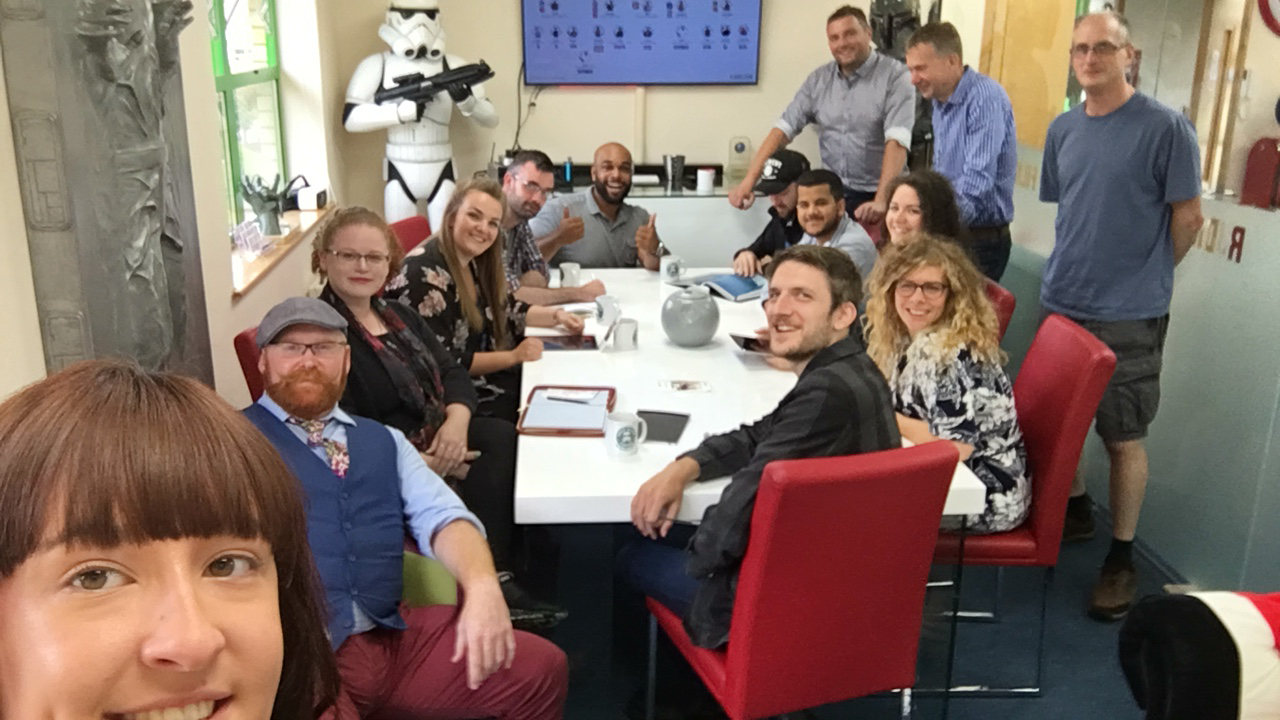 This is a quick production method especially if you have planned shots, and is a cool, unique way to film effectively from someone's perspective. Give us a call on 01604 648464 if you have any films that you would like recorded from someone's perspective.