Behind The Making Of Our Studio Tour
Check out all of the different stages that went into the completion of our studio tour.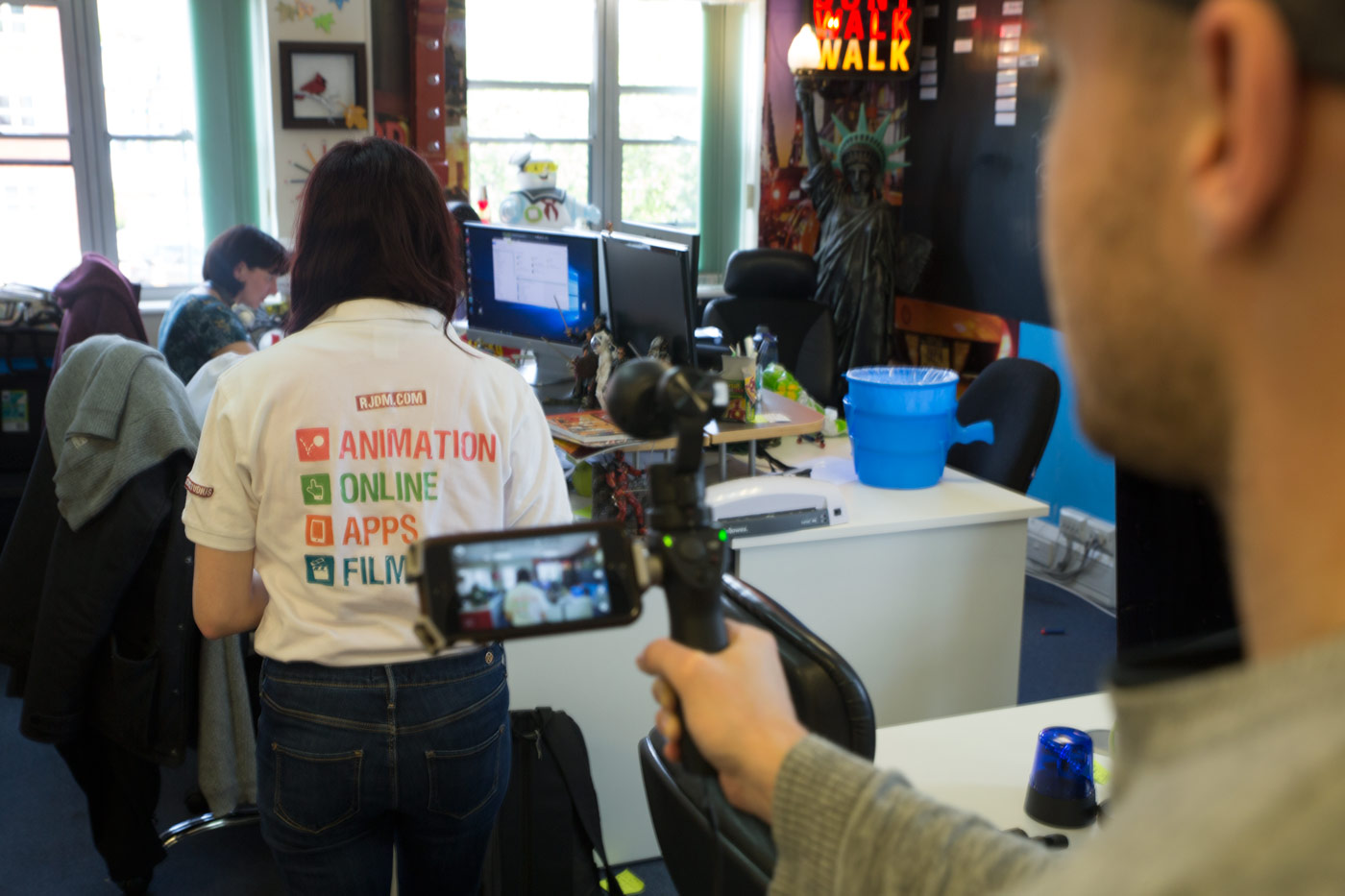 We started by filming the studio tour with the osmo. This is a handheld piece of equipment that our camera operator used to follow our producer Danielle around the studio. After three run throughs, we captured the final take which was ready to be edited and for the final magic touches to be put in to place.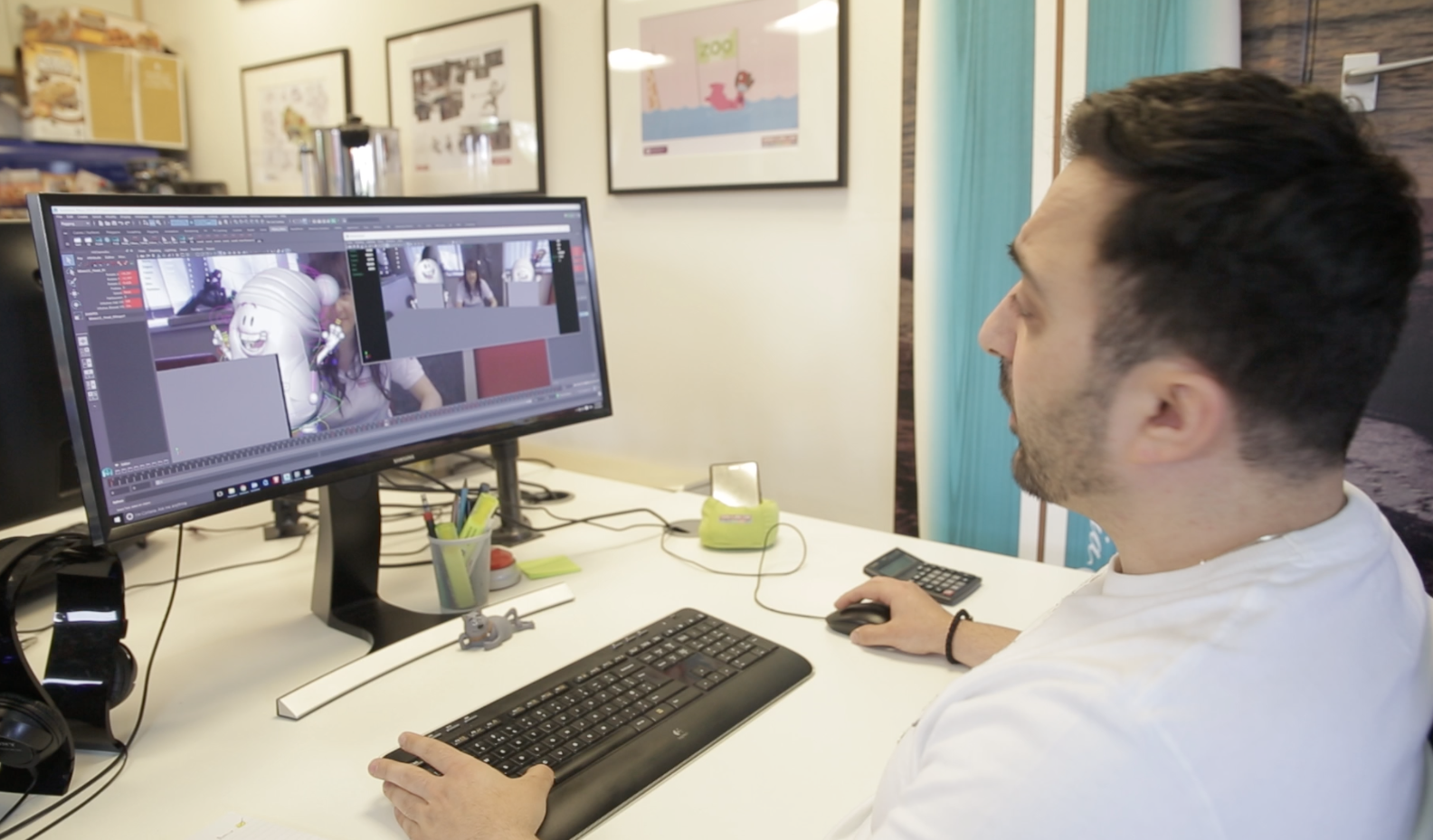 Once we had the edit we could divide up shots that we wanted to put 3D animation of our characters Manu and Mimi.  Andy took the existing models of Manu and Mimi and brought them to life within certain scenes of the studio tour.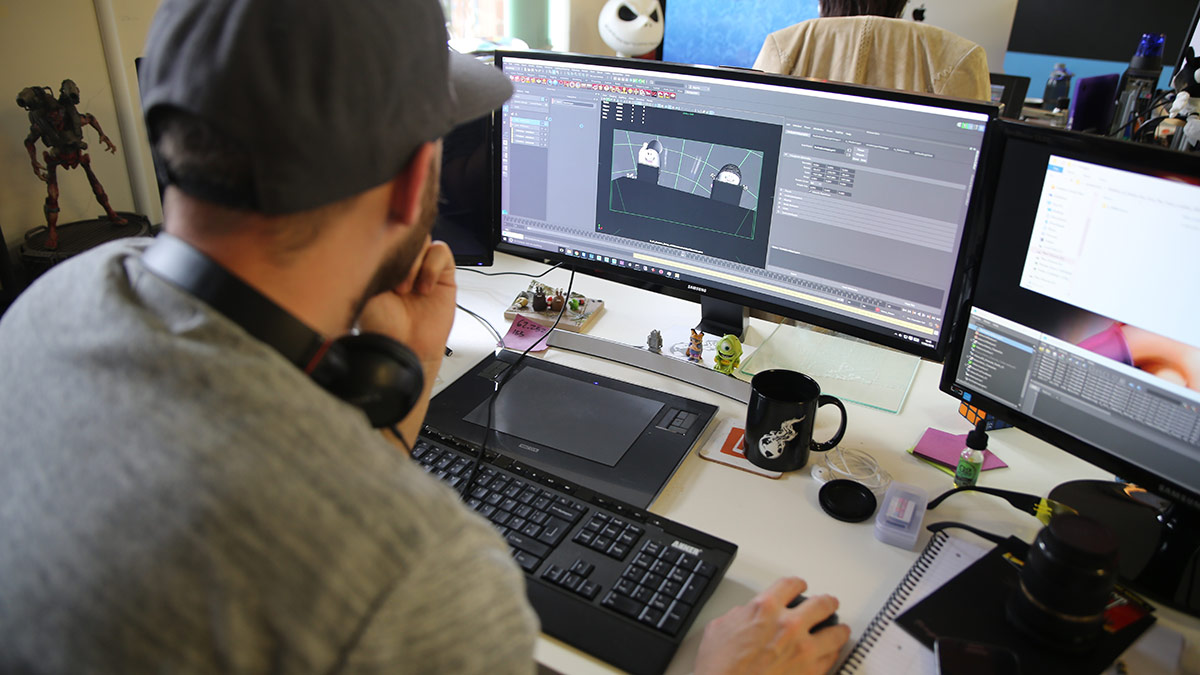 Marco worked on the lighting and rendering of the characters which contributed to how the characters looked when finalised.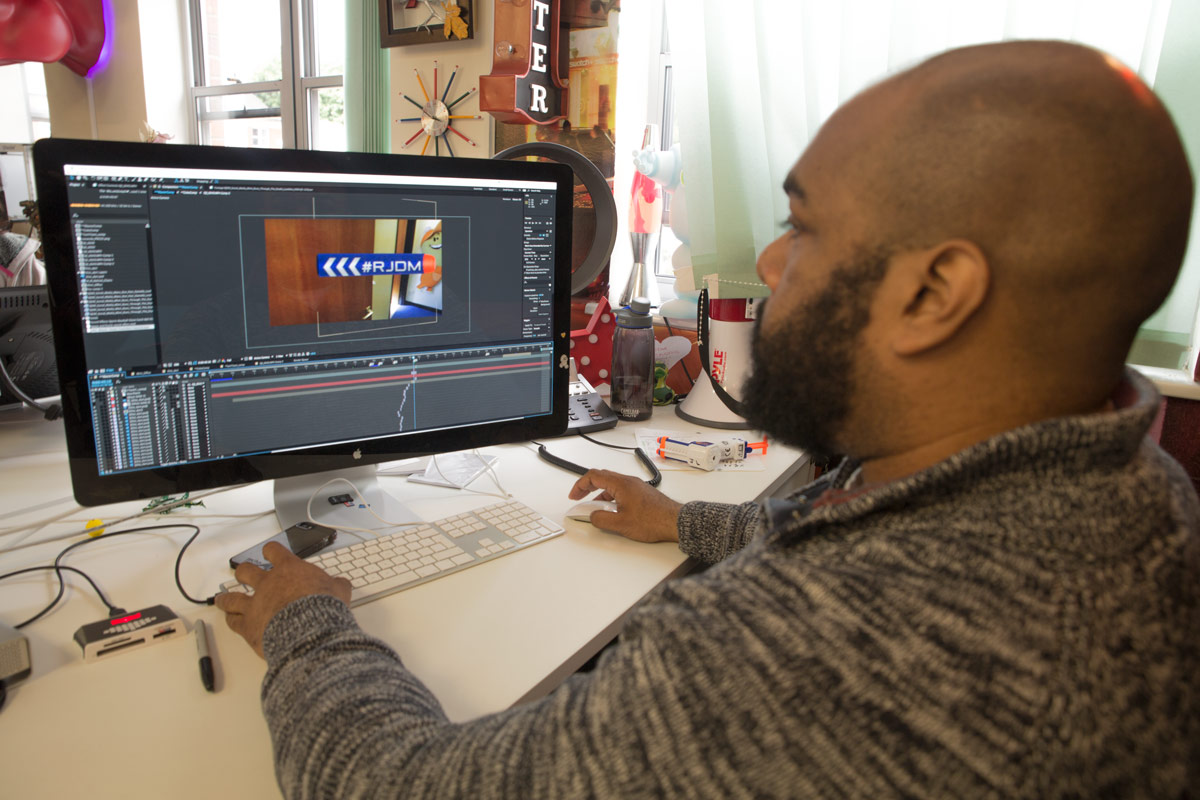 John handled most of the compositing on the project, seeing what could be pushed in 2D, for example the coke can, the nerf bullets and the frosting that appears on the tech team's glass.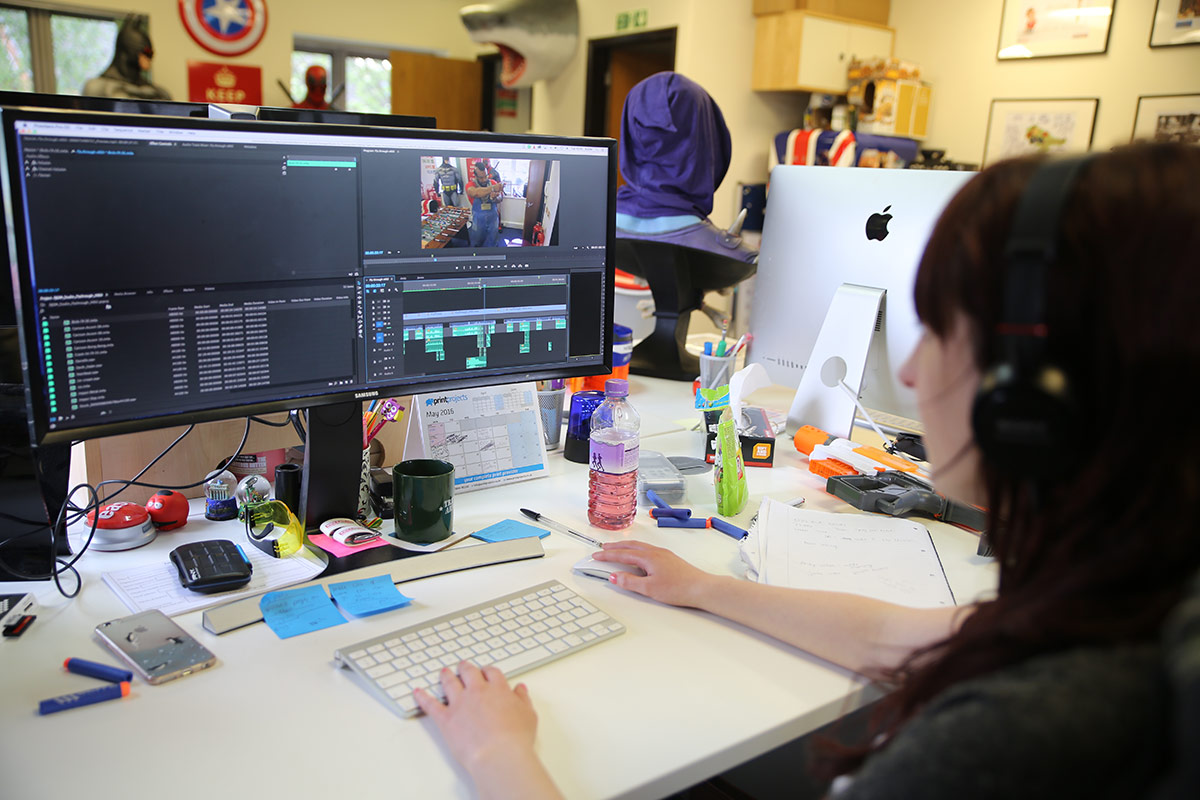 Danielle added in and synced the audio that was recorded with a lapel mic during filming to produce clear and clean sound. Then she added music and sound effects to the premiere pro edit file of the video to add to the overall impact of the different effects. 
Check out the final video now to see how the 3D animated characters, the sound effects and visual effects all came together to make an exciting studio tour!