Round up of 2015
What a year!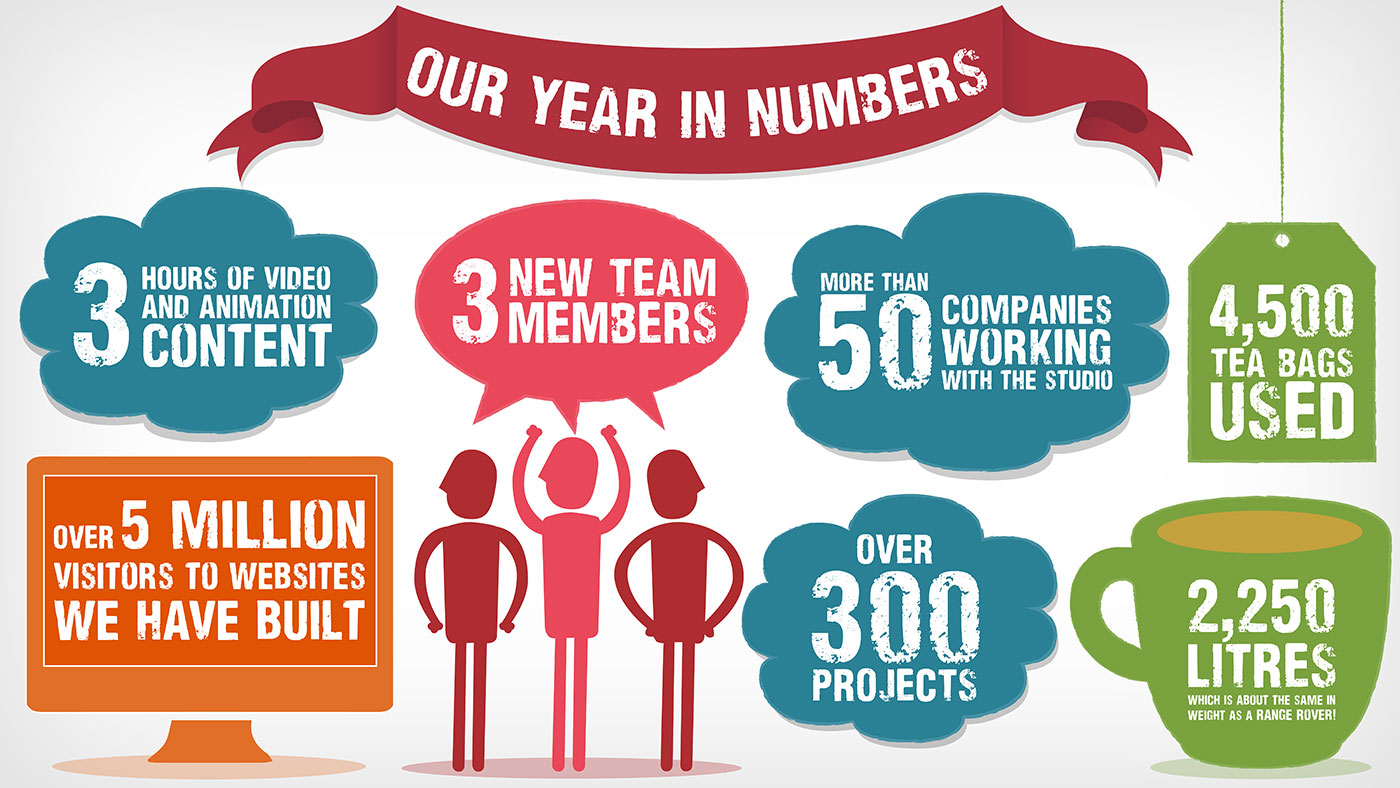 Wow! What a year 2015 has been for us all here at RJDM Studios.
Not only did we expand as a studio with 3 new team members joining our family, but we also created some fantastic content for our ever-growing list of awesome clients.
Our projects have included:
/ A fantastical animation for a big screen theme park show in Dubai
/ Animated stage content for the global launch of the Ford Focus RS
/ A set of entertaining training animations for a luxury car brand
/ A training delivery app for a luxury car brand that we think is completely amazing!
/ A life style App for Vielife
/ Working closely with a leading agency to develop an online Christmas campaign for a well-known mobile operator
/ Building a company discount website for Perks of my Job
/ A suite of slick corporate brand videos for global communications
/ A fun and educational colouring book for the Paediatric Intensive Care Unit at Addenbrookes Hospital in Cambridge.
The Studio

We have been really busy in the studio this year working on updating and refreshing the RJDM Studios brand. This has meant building and releasing our exciting new website which showcases the four main areas of business and all the great things that we do.
It also gave us a good excuse to update our showreels as well as producing some fun studio shorts and idents for our various marketing channels.
2015 also saw the arrival of our 3D printer that we have been tinkering away with over the last few months which has been great fun. Look out in 2016 for some funky creations that will be hot off the printer!
2016...
The year of online video content…
For the last couple of years we have been highlighting that 2016 will be the year that web sites will be increasing video based content and incorporating this much more as part of the design.
We have seen the start of this trend in 2015 as more and more sites are moving to a parallax design (which is the fancy name for the long scrolling sites that appear to have the content sliding over the background), which are including moving content into the banners and backgrounds.
As these are becoming more mainstream we still see that our prediction will come true and 2016 will see a big rise in video content on websites. To keep ahead of the trend we have been producing more and more animated content in HTML5 and experimenting with different video delivery methods, to ensure that all the funky moving content works seamlessly across browsers and devices.
So do keep an eye on our website as we will be showcasing the different methods that you can use to integrate moving content into your online presence.